Vintage Glass Bottles Thrifty Finds
Hi Friends,
I'm so excited to be sharing my latest thrifty finds. This collection of vintage glass bottles. I scored a total of 18 various bottles for the bargain price of $10!
What I love about this collection is that it includes lots of different bottles and some that I had been looking for.
The man I purchased them from told me he was a builder and had dug them out of the ground of building sites all around the local area. I love that they represent a bit of history from where we live.
I don't have any vintage amber bottles so I was excited to acquire these two.
Similarly, I don't have any green vintage bottles so another awesome find.
The large green one has the inscription for the Pick Me Up Condiment Co and is dated 1945. I even found an original ad for their sauces.

I've seen these Pecks jars before. And after a bit of research I can date them around the late 1930's to 1950. I was able to discover that Peck's meat spreads were introduced in England in 1891. Thirteen years later, the British-based Harry Peck & Co. began exporting its products to Australia. By 1938, Peck's set up a manufacturing plant in Rosebery, Sydney, Australia and began making canned meat and fish products.

I also love this little Vegemite opal glass jar.
This type of jar was used to package Vegemite between 1935 and 1945. Vegemite has enjoyed 'Australian icon' status since World War II when it was recognised as one of the world's highest food sources of vitamin B. It was sent to war with the troops and rationed at home. How cool is that!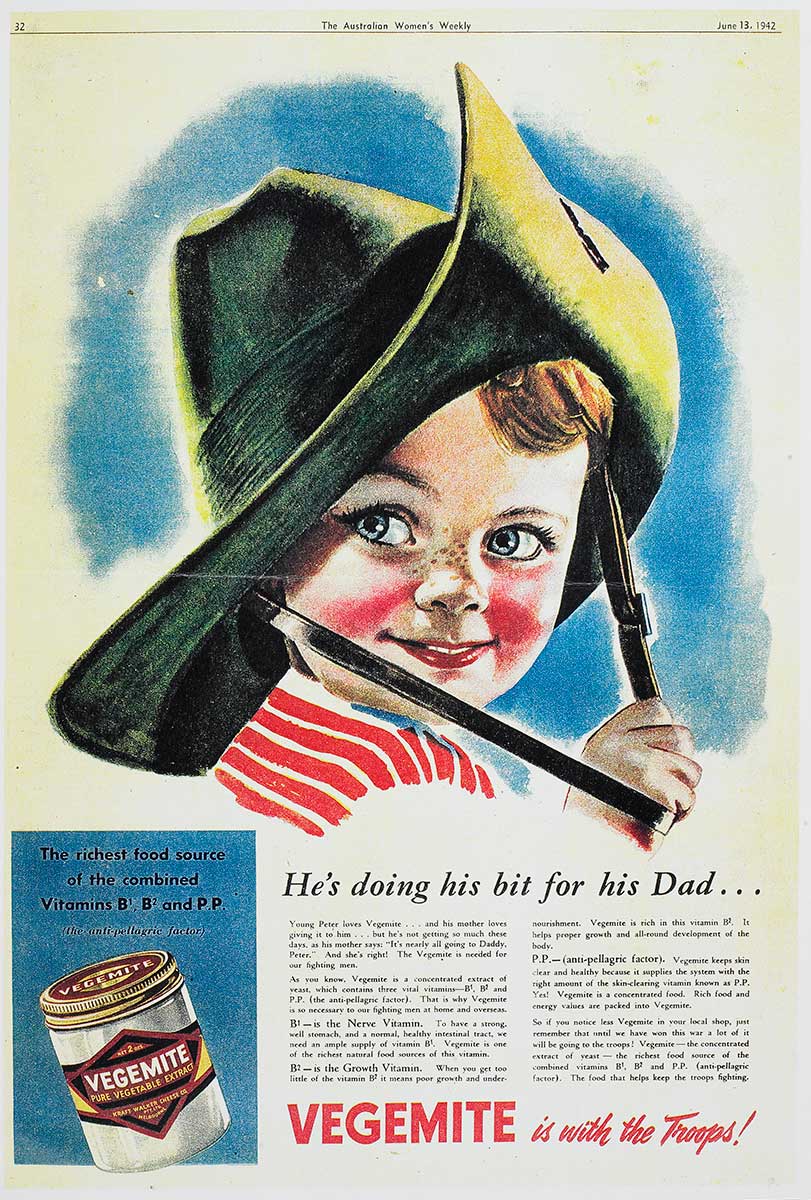 I also found this advertisement from 1942.
This is what the original jar likely looked like.

I love these two larger bottles. The one on the right side has the inscription for Garrod and Roberts Ltd Emulsion.
This cute little one has the inscription of Faulding.


F. H. Faulding & Co was a pharmaceutical company founded in Adelaide, Australia, by pharmacist, Francis Hardey Faulding. Faulding started his shop in Adelaide in 1845 and formed a partnership with an English physician, L. Scammel, in 1861. Faulding was the first to utilize the medicinal and antiseptic properties of eucalyptus. Other well-known products were milk emulsion, cordials, flavour extracts, and perfumery essential oils.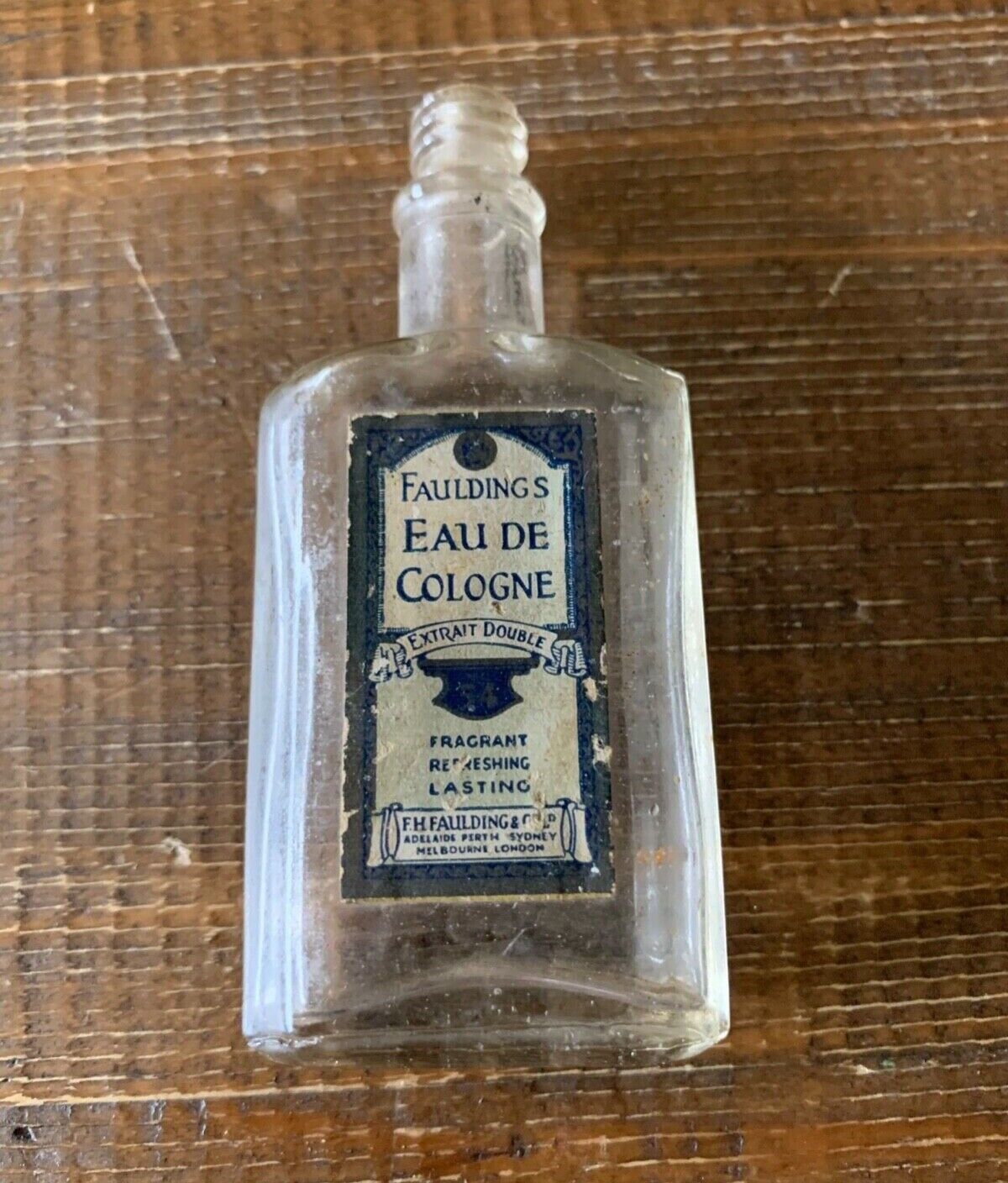 Given the shape of my bottle, I think it may have been a Eau De Calogne bottle like the one above.
And while the rest of the bottles don't have any noteworthy inscriptions, I love them all just knowing they hold a bit of history. I can't wait to display them on shelves around the house.
Happy Weekend!
Julie :)