Love Note White Rustic Farmhouse Master Bedroom Makeover
So the grey lasted about a month. Not that unusual, as I tend to change my mind, a lot.
Maybe I just like change. Maybe I should learn to stick with colours I'm most comfortable with, like white and cream, instead of trying to experiment with colour.
Whatever the case, here is our master bedroom now. I repainted the walls in British Paints Love Note White, which I was told by the shop assistant actually just their regular white, hence he didn't tint it.
While I was redecorating AGAIN, I decided to paint the bedside tables in a faux woodgrain.
I also used the same effect on the shelf above the bed. I added some Ikea plants in metal Ikea pots, some candles and hung a window frame I had in my stash. I just added a dry brush of brown paint to create an aged effect.
I created the framed hearts by purchasing two picture frames, removing the backing and glass and adding chicken wire. I also purchased the cane hearts and attached them to hang in the front of the frames.
I also decided to change up our chandelier to something more rustic. You can see the before and after
here
.
For Mother's Day I treated myself to the two large metal buckets and the gorgeous bouquets of flowers to place in them. I've hung them on either side of the tv.
I also splashed out on two new quilt covers on sale at Adairs, and a cream blanket from Target.
Lastly, I purchased a faux sheepskin rug from BigW for next to the bed. It's so soft and warm for winter.
The only other change I would have liked to have made was some new bedside lamps. I have my eye on some I like, so maybe soon.
It's been a couple of weeks now and I am really liking the white walls and more rustic look in the bedroom. Fingers crossed it stays this way for a while.
:) Julie
Featured at:
Finding Silver Pennies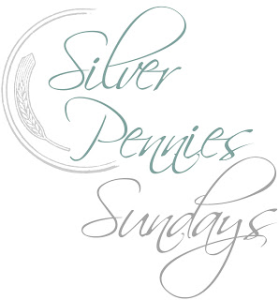 Shared at:
Little Farmstead
DIY Showoff
Finding Silver Pennies
Making it in the Mountains
Thrifty and Chic